A welcoming community for all who desire to
follow Jesus and love
in word and in deed.
We at Lesters Chapel are about God's mission.
We reach out to our community. We help each other. We spread Gospel love. We study God's word.
We eat together. We worship together.
We want you to bring your unique personality and gifts and join us.
Welcome Home to Lesters Chapel!
This year we celebrate our 200th birthday!
Join us as we plant ministry seeds for the start of our next century .
200 YEARS OF SHARING GOD'S LOVE
Chelsea Community Food Table
Super Saturdays at Lesters Chapel
Gospel Food at Five
Disciple Bible Study
Pickin' Night
Spring Arts and Crafts Festival
WHAT WONDERFUL WAYS TO SPREAD THE LOVE OF CHRIST!
Our morning worship services are best described as relaxed traditional. Hymns, Responsive Readings, Prayers, Beautiful Music. Currently we have youth and adult Sunday School Classes:
ALL THAT'S MISSING IS YOU!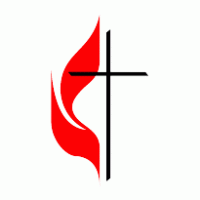 THURSDAYS AT LESTERS:
Stay tuned for next Art with a Purpose project coming soon!
We are postponing our Arts & Crafts Show due to the Coronavirus. Stay tuned for more information about rescheduling. Stay Safe!
​
North Alabama Conference Bishop Debra Wallace-Padgett has instructed all NAC churches to discontinue all in-person worship, meetings, etc., until further notice. In response, Lesters Chapel has found new ways to stay in touch with you. If you do not already receive Pastor Deb's regular weekly emails, please contact her at for information about how you can participate in online events such as New Day Bible Study.
​
Listen to Pastor Deb's "Words of Encouragement, Sunday, March 29, 2020."
​
​
​
A few of our artists laying mosaic stepping stones and creating collage masterpieces!
Our New Day Study will tackle Psalms and how we can use them in our daily lives. In addition, we will try some easy meditation techniques and chair yoga. In the future we also plan a book study on Joyce Rupp's Boundless Compassion: Creating a Way of Life.
Chelsea Community Food Table -
THIRD WEDNESDAY of each month.,
4:00-5:00
​
​
​​
Pastor Deb in action during
Bible Study