We at Lesters Chapel are about God's mission.
We reach out to our community. We help each other. We spread Gospel love. We study God's word.
We eat together. We worship together.
We want you to bring your unique personality and gifts and join us.
Welcome Home to Lesters Chapel!
THURSDAYS AT LESTERS:
Stay tuned for next Art with a Purpose project coming soon!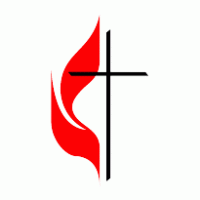 Join Us Sundays
@ 11:00 a.m.
as we celebrate
the season of Lent
​
Lent reminds us that, again and again, suffering and brokenness find us. When we embrace the fullness of the promise of the Resurrection, we desire to live as disciples. We are disciples who make disciples. So, despite feeling as though we have already been in a year-long season of Lent during the pandemic, we still need this season. We need the observance to open us to all God has in store for us. Rend your hearts, so that we can claim the promise.
We have resumed in-person Sunday School and worship with certain guidelines in place. The guidelines are important so that everyone, especially our most vulnerable (older adults & people with health conditions), feel safe to attend worship. We are observing social distancing and require all people to wear a face mask. (For a complete list of our guidelines, please email Joel Maxwell.) What a blessing it is to visit with our church family, to hear the songs of the faith, and to receive the sermon from Pastor Joel once again! Please join us! By the way, small groups (Sunday School, Soul Sisters Bible Study, Men's Ministry, Art with a Purpose) will resume soon. Stay posted!
​
​​
Have you noticed the Blessing Box in our church yard? Cade Bailey, a recent graduate of Chelsea High School, has built the Blessing Box for his Eagle Scout project. Cade chose our church because he thought it would be a natural outgrowth from our monthly Community Food Table. The Blessing Box is located under the trees near the playground, and he has stocked the box with some canned products for families in need of assistance. Anyone in need can take what he or she needs from the Blessing Box. Please spread this good news in the community. And thank you, Cade!
Art with a Purpose has been one of our most fulfilling and giving small groups. We will resume meeting soon!
A few of our artists laying mosaic stepping stones and creating collage masterpieces!
Lesters Chapel United Methodist Church
A welcoming community for all who desire to
follow Jesus and love
in word and in deed.